While Minnesota may be known to many as a center of industry, it's actually much more than just a group of bustling metropolitan areas. Known as the Land of 10,000 Lakes, Minnesota is rich in natural beauty, making it the perfect spot for a midwestern getaway.
The state is known for its seasonal weather, receiving a good amount of snow in the winter and heating up in the summer. Because of this, it is the perfect spot for many different types of campers. Those looking to cozy up in a cabin will find no better place to visit in the winter, while Minnesota's many lakes provide a great scene for water sports, skiing, boating, and more.
Check also camping in the next-door states:
Hiking and biking are also popular in the state thanks to its natural and verdant beauty, and locals are committed to conservation efforts and environmentalism in order to keep their state looking its best. These efforts make Minnesota one of the best places to set up camp, whether you're looking to relax or hit the trails.
Wildwood RV Park & Campground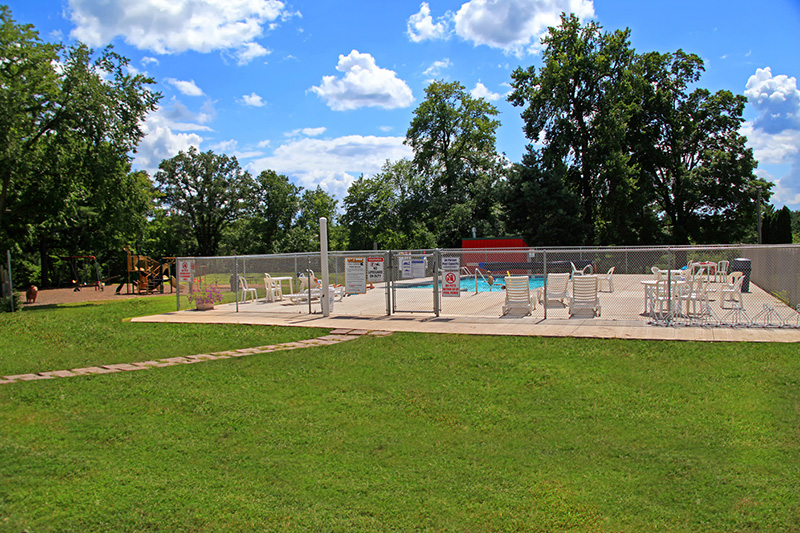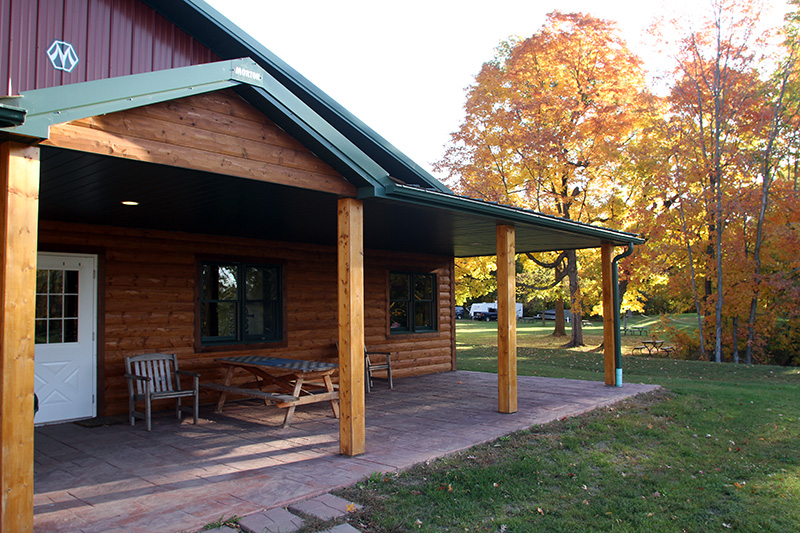 Phone: 651-465-7162
Address: 20078 Lake Blvd, Shafer, MN 55074
Activities:
Pool
Basketball
Mini-golf
Volleyball
Based near Taylors Falls just outside the Twin Cities, this campground provides various campsites with activities that will suit any age category.
Enjoy biking or hiking on the Swedish Immigrant Trail, cool off in the swimming pool, or play mini-golf, basketball, volleyball, or horseshoes. There is also a free shuttle to Taylors Falls Canoe & Kayak Rentals.
Paddle the scenic St. Croix River, engage in fishing, or explore the local wildlife and swimming beaches. Art enthusiasts will love the Franconia Sculpture Park featuring over 100 contemporary works with paths and picnic tables.
Wildwood RV Park & Campground is another family-oriented spot to make the most out of Minneapolis and the surroundings.
Town & Country RV Park and Campground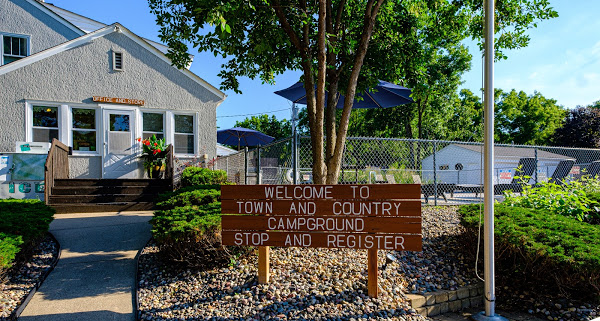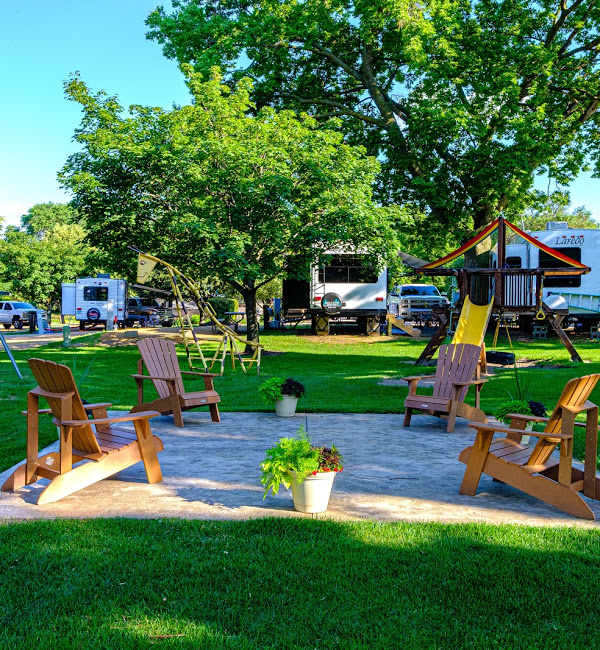 Phone: 952-445-1756
Address: 12630 Boone Ave, Savage, MN 55378
Activities:
Pool
Fishing
Biking
Hiking
Conveniently located in the quiet Minneapolis suburb of Savage, this delightful campground provides facilities dedicated to secure a relaxing family experience.
You can swim in the heated pool or relax by 'Woody' — a 200 years old cottonwood tree — while your kids participate in all sorts of crafts and activities scheduled by the campground. At the weekend, community fires are organized for you to meet other campers in the area.
Take a walk to the Boiling Springs in Eagle Creek, or visit the nearby lakes for fishing, biking, or hiking trails. Should you be looking for more city-like adventures, just a couple of minutes away, there is Mall of America, Valleyfair amusement park, Minnesota Zoo, as well as many museums, and a plethora of restaurants.
Whether you want to stay in a tent or enjoy the luxuries of one of their full hook-up RV sites, Town & Country RV Park and Campground will provide you with both a fun and peaceful atmosphere while visiting Minneapolis.
Kamp Dels – BEST for KIDS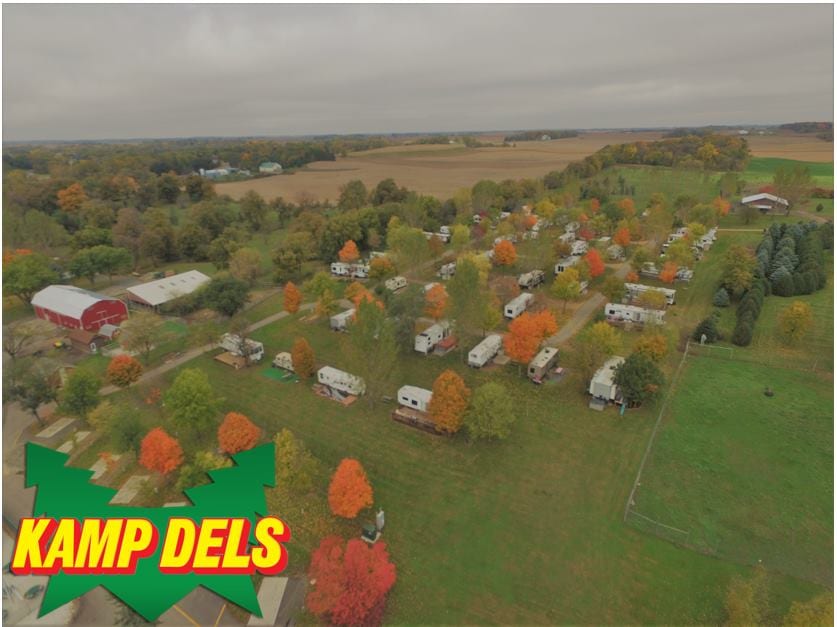 Phone: 507-362-8616
Address: 14842 Sakatah Lake Rd, Waterville, MN 56096
Activities:
Water Park

Petting Zoo

Boating

Sports
Kamp Dels is unlike a traditional campground, but still offers visitors the option to camp that way. Complete with cabin rentals as well as a campground and RV park, campers are free to choose how they will lodge during their stay.
Once campers are set up, however, they'll likely find themselves hitting the attractions immediately. Part campground, part water park, Kamp Dels amps up the fun for the entire family. Located by Lake Sakatah, visitors are able to partake in traditional camping activities such as boating.
However, the water park boasts an impressive 23-foot tall water climbing wall, water sports such as water basketball, a water playground, impressive water slides, and much more. There are little-to-no chances of anyone getting bored during their stay here thanks to the wide variety of planned sports and activities provided.
Woodenfrog Campground
Phone: 218-235-2520
Address: Kabetogama, MN 56669
Activities:
Are you more into quiet primitive camping? Woodenfrog has got you covered. This campground is situated on the banks of Kabetogama Lake and provides access to the surrounding Kabetogama State Forest and Voyageurs National Park.
It consists of 58 rustic sites. Some of them offer lake views while others are hidden deeper in the forest. All of them have their own picnic table and fire ring. Vault toilets, a boat launch, garbage cans, and drinking water are available. However, you won't find any showers or electricity there – this place is simply perfect for those who like to rough it.
If you do happen to feel fancy at some point, pop in the nearby Arrowhead Lodge for breakfast or lunch – both the staff and food are known to be spectacular there.
Note that Woodenfrog Campground is operated on a first-come, first-served basis. To secure your spot, make sure to arrive early.
Kiesler's Campground & RV Resort
Phone: 507-835-3179
Address: 14360 Old Hwy 14, Waseca, MN 56093
Activities:
Crafts

Sports

Fishing

Swimming

Mini-Golf
Kiesler's Campground is one of the most family-friendly campsites the state of Minnesota has to offer. With solitary and group activities perfect for any age-range or preferred activity level, there's likely going to be something for everyone to do here.
Visitors will be able to enjoy the campground's 4.6-mile trail, which circles around Minnesota's Clear Lake. Additionally, shorter hiking trails are also available in the surrounding Maplewood Park for those looking for a shorter burst of outdoor fun.
This campground is unique in that it has purposely created many activities for the whole family to enjoy, such as a remote-controlled car track for some classic racing action, as well as a horseshoe game, and more. The park also features a huge, 2,000 square foot heated swimming pool, complete with water slides.
Check some camping gadgets!
Lebanon Hills Regional Park — Campground
Phone: 651-480-7773
Address: 12100 Johnny Cake Ridge Road, Apple Valley, MN 55124
Activities:
Hiking

– check out best trails

Biking

Centrally-Located
A slightly different change of pace than the other sites mentioned on this list, Lebanon Hills is a no-frills campsite. Ideal for those looking to plop down somewhere with a tent or RV, this campsite offers just that.
Secluded by some of Minnesota's natural forests, the campground is adjacent to trails that allow for easy access to hiking and biking. What makes this fairly basic campsite unique is its location. This site is set right in the heart of the Twin Cities, essentially between the zoo and the Mall of America.
Those looking to stay as close to the heart of the Twin Cities as possible will find exactly what they need at the Lebanon Hills campsite. This site is perfect for those who want to come back to a natural campsite at night after a day of exploring the city properly.
Aspen Resort Campground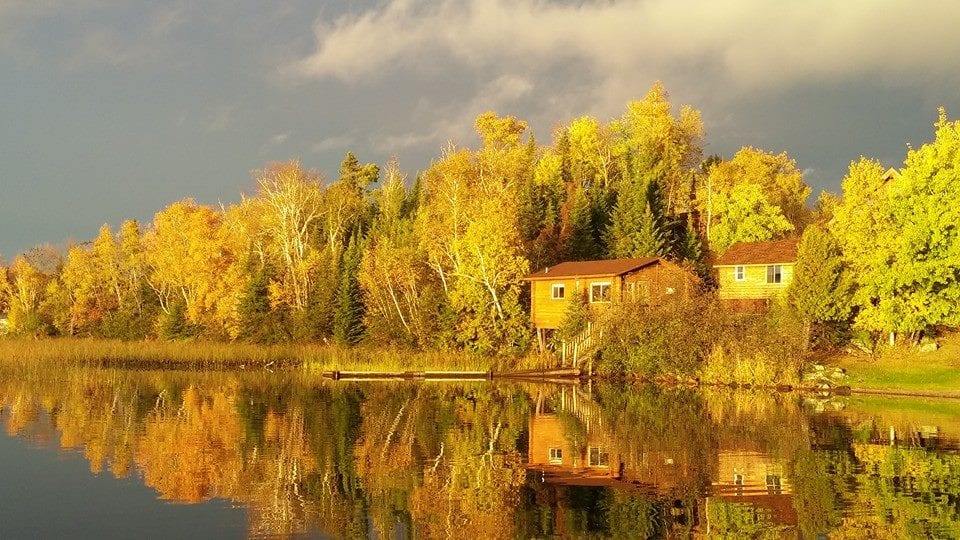 Phone: 218-757-0098
Address: 11023 Slade Rd, Orr, MN 55771
Activities:
Paddleboat

Kayak

Heated Swimming Pool

Campfire
Many families may find it difficult to achieve the perfect mix of luxury and nature when planning a camping trip.
While no one wants to be uncomfortable while camping, the addition of comfort can often take away from the natural camping experience.
Aspen Resort Campgrounds on Pelican Lake provide a near-perfect solution to this problem. The lodgings available are those of updated log cabins. However, the cabins are located right on the Pelican River, giving visitors the opportunity to explore the same sights of nature afforded to them by staying in a campground.
The surrounding area is quiet and clean, offering the perfect mix of solitude and activities. Campers can kayak or hike in order to explore nature, enjoy some of the campground's planned activities, and wind down at night around the campfire. Comfortable and secluded, this campground is a hidden gem.
Wild River State Park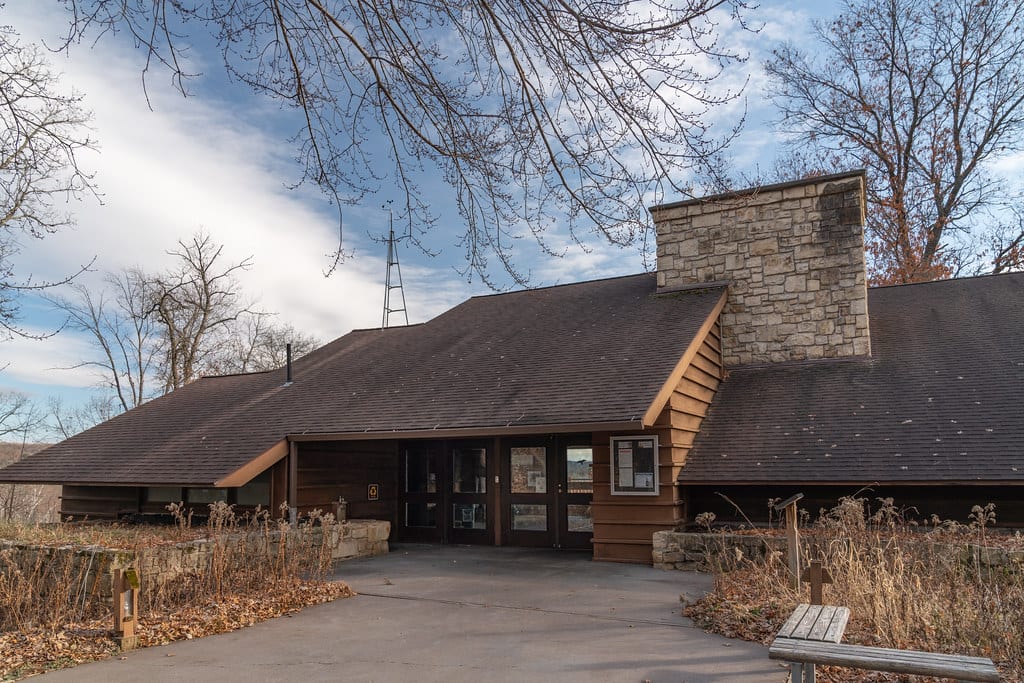 Phone: 866-857-2757
Address: 39797 Park Trail, Center City, MN 55012
Activities:
Horse Trails

Camping

Canoeing

Cross-Country Skiing
Overlooking the Nevers Dam, the Wild River State Park is a great spot for nature lovers to take in some of the best sights in Minnesota. Ideal for bird-watchers and horticulturists, this spot is also great for those looking for some intense activities.
Visitors will be able to take things at their own pace here, either hitting the equestrian trails or ski trails, then relaxing at the campsite at night. The campgrounds at Wild River State Park are described as being semi-modern, with sanitation buildings and water being available throughout the park.
A visitor center awaits those looking to learn more about the surrounding Chengwatana State Forest and Snake River. All reservations are managed on a first-come, first-served basis.
Fall Lake Campground
Phone: 218-365-2963
Address: Fall Lake Rd, Ely, MN 55731
Activities:
Canoe Area

Fishing

Swimming

Hiking

Boating
A part of Superior National Forest, Fall Lake is lovely and secluded while remaining RV accessible. Visitors will bring their own tent or camper set-up. The campground provides visitors with direct access to the BWCAW, or Boundary Waters Canoe Area Wilderness.
A popular site among fishermen and anglers, birders will also enjoy the nature found here. Complete with a beach and playground, as well as a picnic spot, this is a great place for nature lovers to stay. The campsite's visitor center is filled to the brim with archaeological artifacts, providing a full scope of the site's natural history.
Visitors will also enjoy the nearby hiking trail, canoe rentals, boating, and more available to them in the surrounding areas. Families are able to use the site's grills and picnic areas in order to host an unforgettable feast.
Big Bog State Recreation Area
Phone: 218-647-8592
Address: 55716 MN-72, Waskish, MN 56685
Activities:
Fishing

Camping

Swimming

Bog Boardwalk
With rustic cabins as well as a traditional campground, visitors to Big Bog are free to choose their preferred camping method when visiting. These rustic cabins feature no indoor plumbing, but a modern restroom is available for visitors near the Visitor Center.
What sets Big Bog aside from some other Minnesota campgrounds is its year-round availability. Campers have access to the cabins for the duration of the year, and the nearby trails are marked safe for use during the winter months.
While Minnesota can get icy and treacherous during the winter, Big Bog has made sure to make a cozy and winter-friendly stay for its potential guests. Summer activities include picnicking, swimming, birdwatching, fishing, and more.
Big Bog visitors are encouraged to enjoy the nature around them, regardless of the season. Rustic, with the state's natural beauty on full display year-round, Big Bog cannot be missed.
Minneapolis Northwest KOA Journey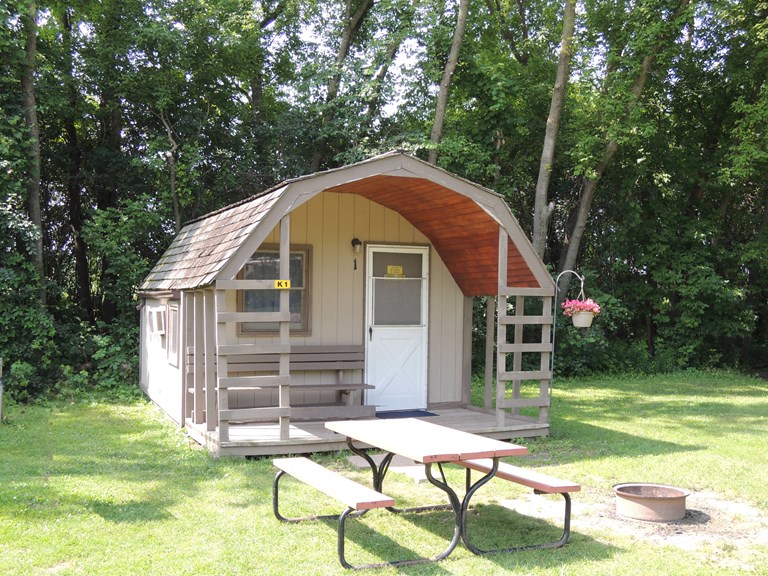 Phone: 763-420-2255
Address: 10410 Brockton Ln N, Maple Grove, MN 55311
Activities:
Swimming Pool

Mini-Golf

Campfire
When it comes to camping, few sites beat the classic simplicity of a KOA campsite. This network of campsites has earned a reputation for creating a large network of clean, and simple campsites.
The Minneapolis Northwest KOA location is no exception. Lodging is available for those looking for a cabin experience, while tent and RV campgrounds are also provided. This is a great place to stop on a road trip, as it is not far from the cities and local shopping entertainment.
With few thrills, the campsite still manages to provide a few opportunities for planned activities. Located in the Maple Grove area, visitors will have easy access to one-stop shopping sites like Walmart and Target. Picnic sites and amenities are also available to anyone who chooses to stay, making this a great place to relax, recharge and restock your supplies before hitting the road once more.
Why Minnesota?
The slow and easy pace of life in the Midwest makes it one of the best places to plan a camping trip. Minnesota, is located in the heart of the Midwest, provides visitors with unique access to some of the best city sites and nature all at once.
Visitors will find it easy to relax and unplug when visiting a Minnesota campground. Between activities on the lakes, campfires at night, hiking, and more, campers will likely enjoy the opportunity to escape the hustle and bustle of their normal lives.
As the sites in this list have shown, visitors will be able to choose between sites that offer them a more glamorous camping experience, while those looking to be as close to nature as possible will find something as well. Solo camping and family camping amenities are available all over the state, in addition to sites built for year-long camping.
There is truly something for everyone in the campsites offered by Minnesota, making it a spot camping enthusiasts and casual campers alike can enjoy. With vast bluffs, over 4000 miles of biking trails, and activities designed around its wintertime frozen lakes, there is truly not another state like Minnesota. Describing itself as a "four-season state," visitors will likely find this to be true.